The ringmaster, Mabel le Fey.
A fly-by-night, a bird of prey.
Once the fairies' midwife, now she rules the roost.
A plot was hatched by Miss le Fey; a newborn brood for the first of May.
She takes the eggs and puts them in a basket, leaving changelings in their place.
The hatchlings were trained by Miss le Fey to work without tire, work without pay. Gossamer gowned and duty bound, chuck-will's-widows and wisps.
The Monkeyboy
Hand-colored Silver Gelatin Print
2000
Spiderella
Hand-colored Silver Gelatin Print
2000
Waltzing Dogs
Hand-colored Silver Gelatin Print
2000
Bulls-eye Billy
Hand-colored Silver Gelatin Print
2002
Dr Naja Naja
Hand-colored Silver Gelatin Print
2000
Sometimes the doctor was prone to strange visions
Hand-colored Silver Gelatin Print
2000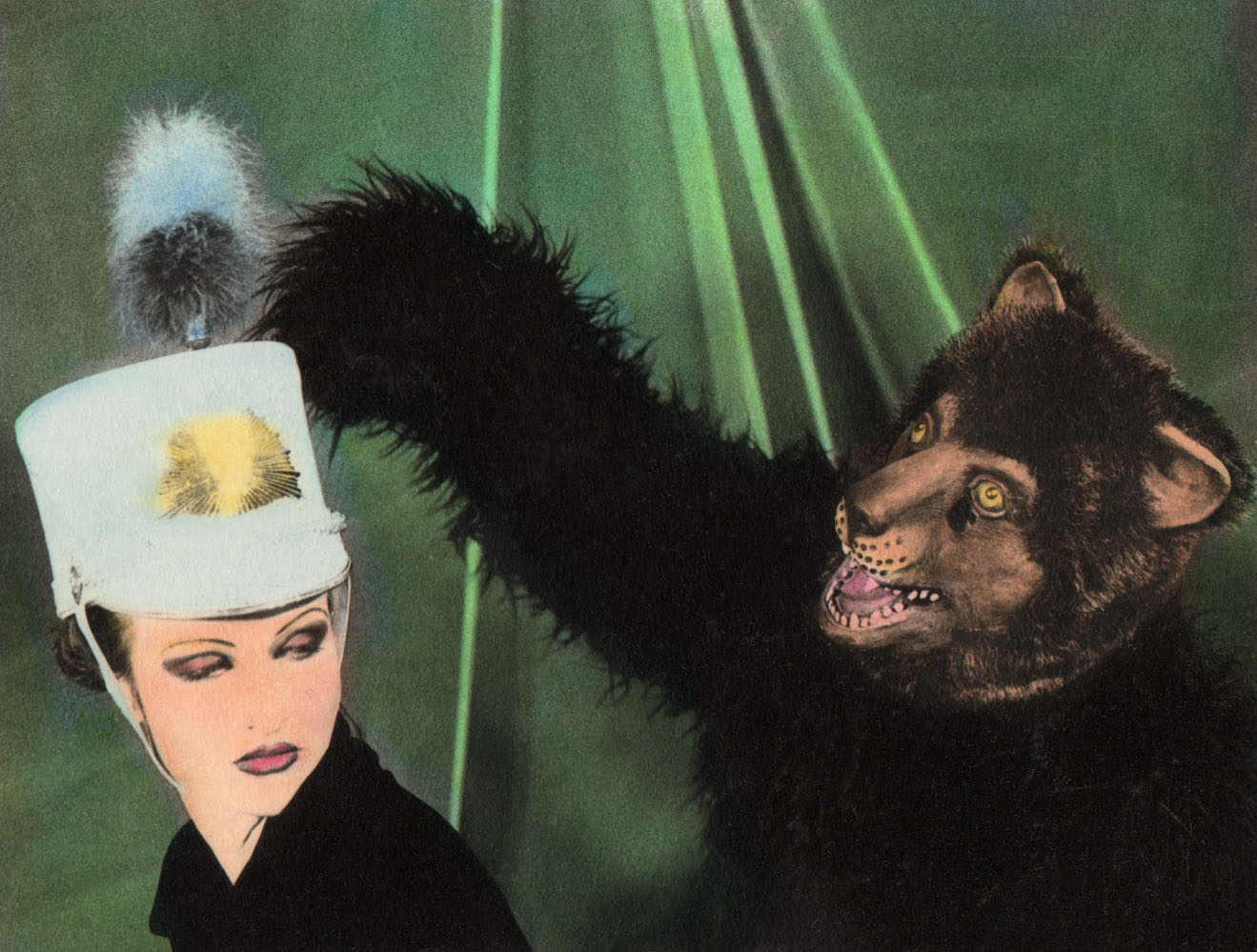 The nightjar swallows the moon
Hand-colored Silver Gelatin Print
The Girl Show
Hand-colored Silver Gelatin Print
2002
All the better to love you with
Hand-colored Silver Gelatin Print
2000